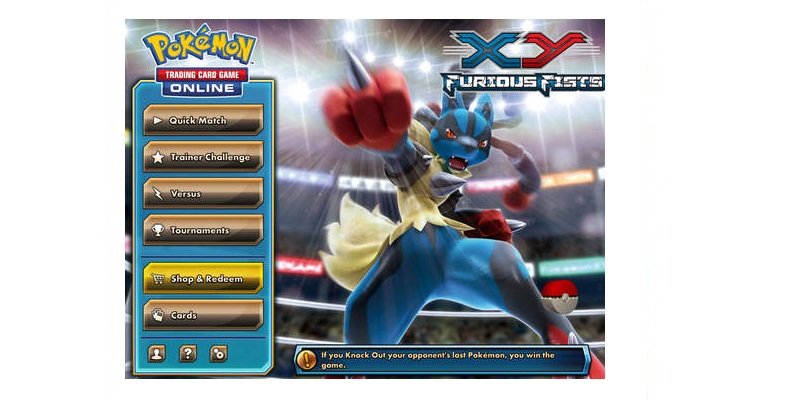 C'mon. We know you love Pokémon, even after all these years. And while Nintendo's pocket monsters had been enjoying their exclusive stay in the Nintendo ecosphere (in the handheld segment), they're ready to forage into new territories. Pokémon TCG Online has just landed on the iPad, making it the first platform outside Nintendo to offer players the chance to play with Pikachu and his friends. Pokémon Trading Card Game Online is now available in the iTunes store as a free download.
Features:
PLAY, TRADE, AND CHALLENGE OTHER PLAYERS AROUND THE WORLD
Have fun learning and mastering the Pokémon Trading Card Game Online! Practice against the computer or go head to head with your friends or other players from around the world. Unlock cards and decks as you play to build up your collection and make truly unique decks. Your decks and card collection are stored as a part of your Pokémon Trainer Club account, allowing you to switch between iPad and desktop with ease.
EASY TO START: Choose from Grass, Fire, or Water decks, step right into a game, and learn as you go in an easy play experience.
EXPAND YOUR COLLECTION: Earn cards, open booster packs, trade with other players, and build the perfect deck around your favorite cards. Your collection grows with you!
CUSTOMIZE YOUR EXPERIENCE: Build your own decks, customize the look of your cards, deck boxes, and avatar, and join your friends online.
HONE YOUR SKILLS: Play against the computer until you are ready to challenge other players.
CHALLENGE THE WORLD: When you feel your deck design is ready, challenge other players or join a tournament to show your skill and knowledge.
The game requires a constant internet connection to play and is only supported on Retina displays, meaning the first and second gen iPads won't cut it. Wan't more, you can import your progress that you've made over the last three years on Mac OS X or Windows and continue from where you left.
It seems like Nintendo no longer sees having exclusive content to its own platform as the best way to drive business. Well thought, we must say.