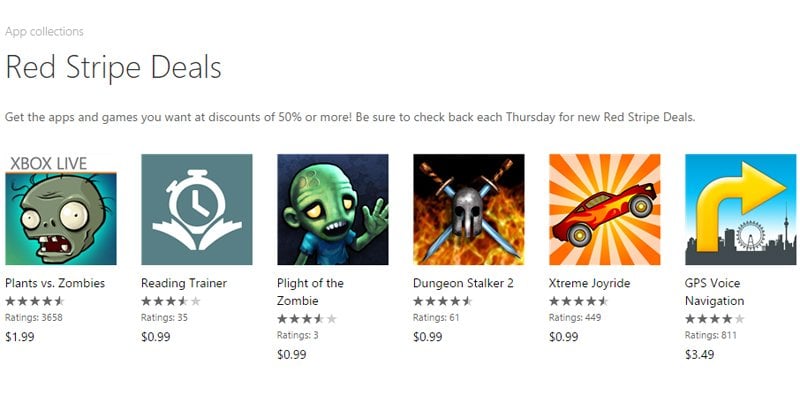 Here's the list of six apps discounted on Windows Phone Store under the Red Stripe Deals for this week.
Get ready to soil your plants! A mob of fun-loving zombies… A mob of fun-loving zombies is about to invade your home, and the only defense is your arsenal of plants. Use peashooters, wall-nuts, cherry bombs and more to mulchify 26 types of zombies before they reach your front door.
Reading Trainer improves your reading speed and retention rate with 12 challenging and fun exercises. The popular speed reading app is finally available on Windows Phone!
We are tired of all of these zombie games designed for those apathetic people who just want to kill poor, innocent zombies all the time. They're just hungry!
After many years since the death of the Dragon Queen, a new menace casts its dark shadow over the land. A mysterious evil tyrant, called Overlord, is now ruling trough bloodshed and fear. Once again, a hero is needed. An indomitable spirit, a master of swords, an arcane forces adept who can rise to be our savior. Will you be that hero?
Rev up your engines! Xtreme Joyride puts you in the hot seat! Race against players across the world and step up to the challenge! Boost your ride with Nitro and take speed to a whole new level!
GPS Voice Navigation provides turn-by-turn voice driving navigation with a choice of three map and routing providers: Google®, Bing® and MapQuest®.