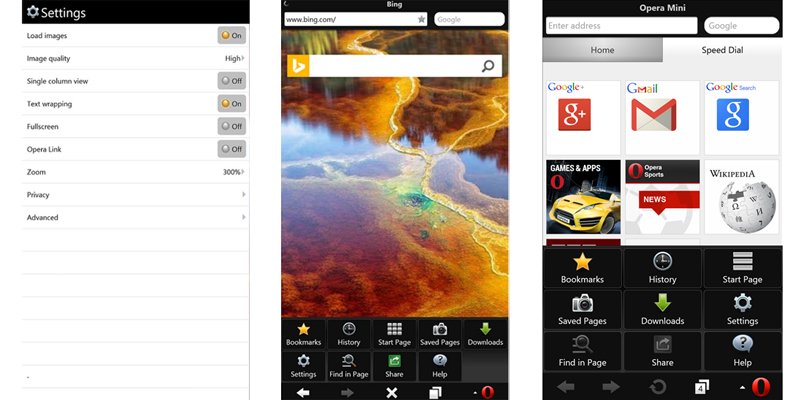 Opera has finally made the link for the beta version of its Opera Mini browser in the Windows Phone Store public, making it available to download for everybody. Earlier announcement from the company had indicated that the beta version might only be available to those who had signed up for the beta testing, but clearly that's not the case. Here's the list of features that Opera has to offer on the Windows Phone version of its browser:
Browse faster: Content-heavy webpages with lots of images and graphics load faster. We make webpages lighter, so you can enjoy the fastest browser for your device.
Save data: Opera Mini can reduce webpages down to 10% of their normal size. That saves you data, giving you faster, cheaper internet.
Navigate easily: Bigger buttons and a clear layout make Opera Mini easier to use.
Be social: Share your favorite content in a snap!
Browse safely: Opera's focus on security and data privacy, keeps you safer on the web.
Keep in mind that since this is a beta version so there are bound to be bugs in this version.
Grab Opera Mini for your Windows Phone device here.