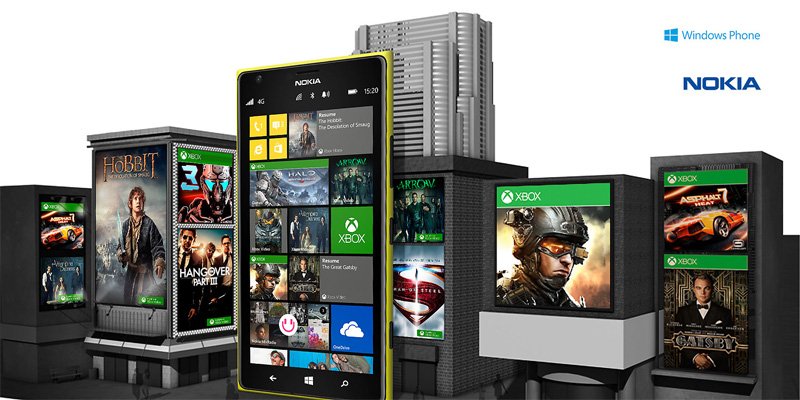 Nokia (or Microsoft now) is running a promotional scheme in the UK, wherein it's offering £20 worth of entertainment from the Windows Phone Store and Xbox Video collection, along with another £34 worth of Gameloft games free (that have to be chosen from pre selected 9 games from the company) with the purchase of Lumia 1520, 1320, 1020 and the Lumia 625 from select stores. Here are the finer details of the deal:
Buy a Nokia Lumia 625, 1020, 1320 or 1520 (each a "Qualifying Device") and get a free app voucher worth £20 to be used for purchases of eligible apps and games in the Windows Phone Store or for the purchase or rental of movies and TV shows from Xbox Video.
Additionally, after making your Qualifying Purchase you can enjoy the Gameloft Offer, which lets you install free Gameloft games from a predefined selection. The Gameloft Offer includes a selection of nine games, valued at £34.
Please note: The Gameloft Offer for the Nokia Lumia 625 is limited to 5 select games, worth a total of £16.75
This offer only applies to original purchases of a Qualified Device from participating retailers only* in the UK ("Qualifying Purchase") made between 14 April 2014 and 30 June 2014. *EE, Vodafone, O2, Carphone Warehouse, Phones 4u
After making purchase from an eligible store, users will need to download the Gift Voucher app from the Nokia collection in the Windows Phone Store and follow further instructions. In case you've already made the purchase, you can get the Gift Voucher app here and proceed with the further steps.
More details on the deal here.