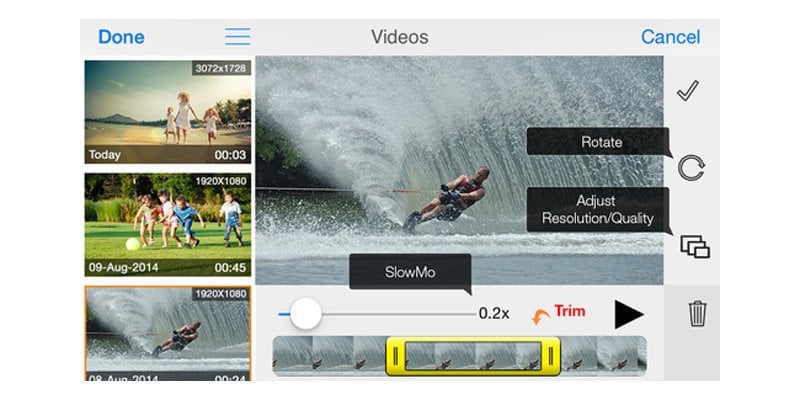 MoviePro is one of the better alternatives to the default camera app on iOS. The app has received a recent update that makes it even a better deal for users who recently picked up an iPhone 6 or 6 Plus. The recent update takes the app to version 3.2 and brings support for iOS 8. It also brings several new features for the iPhone 6 and 6 Plus.
Changelog:
– iOS 8.0 compatibility & bug fixes
– Fixed crashes on iPhone 6/6 plus when selecting frame rate
– 720p 240 fps & 1080p 60 fps on iPhone 6/6+
– Fixed crash on iPad 2 when switching cameras
– Fixed black screen on startup on iOS 8
– Other bug fixes and enhancements
As the changelog indicates, the app now supports recording 720p videos on the two new members in the iPhone family at 240fps and recording 1080p at 60fps. The update also fixes random crash issue with these phones while selecting the frame rate.
MoviePro allows you to shoot 3K videos (3072 x 1728-pixels) on iPhone 5s/6 and 6 Plus at up to 120Mbps bitrate. You can manually set the bitrate, use spy mode, select audio gain levels, switch cameras while recording and do a lot more that isn't available on the native app.
At $4.99, it's slightly on the upper side but is still worth every penny if you need to make quality videos on your iPhone.