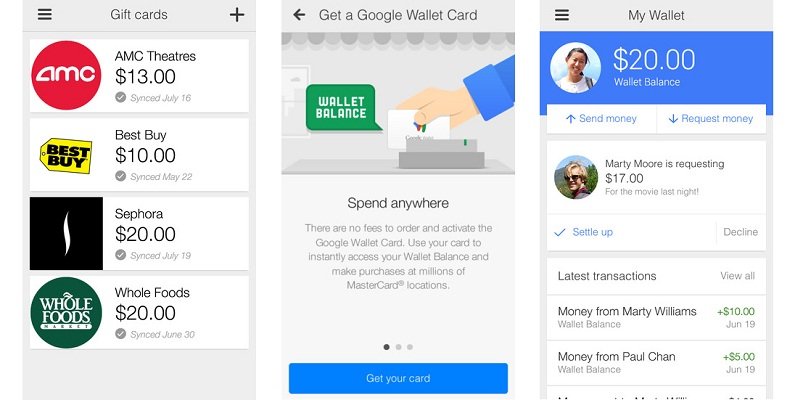 Who doesn't love gift cards? Although, they can be a hassle at times. Lucky for you then that Google Wallet has made things easier for you with the latest addition. You can now manage your gift cards and redeem them in stores using the Wallet app. So you'll no longer have to worry about carrying all your cards to the store. User will have to click a photo of the card or enter the details manually. Some gift cards will also show the remaining balance available and show notifications when you're near a store where they can be used.
That's not all, the app now allows users to borrow money from friends either through the app or through Gmail. You can also send reminders to friends asking them for some cash. Also, you can now add money to your Google Wallet using your debit card for free. That's no more hassle of checkbooks or waiting for the cash to credit into your app.
Spanish users will find that Google Wallet works perfectly in Spanish now. The udpate is rolling in the US for both Android and iOS users.