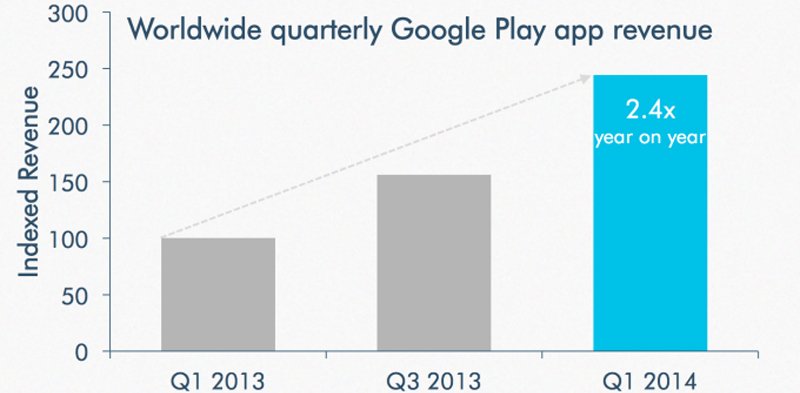 While Google and Android have leaped ahead of iOS on almost every parameter, it still can't beat the Cupertino giant when it comes to app revenues. However, that doesn't mean things aren't changing fast. According to a report published by independent research firm App Annie, the Google Play quarterly app revenue grew more than 2.4 times in the first quarter of 2014 compared to the same period last year. The report further adds that the total downloads in Q1 f this year also grew by 150 percent over the first quarter of last year. Of course, that's due to more number of Android users in the world, as well more number of apps available in the Play Store and increased internet penetration across the globe.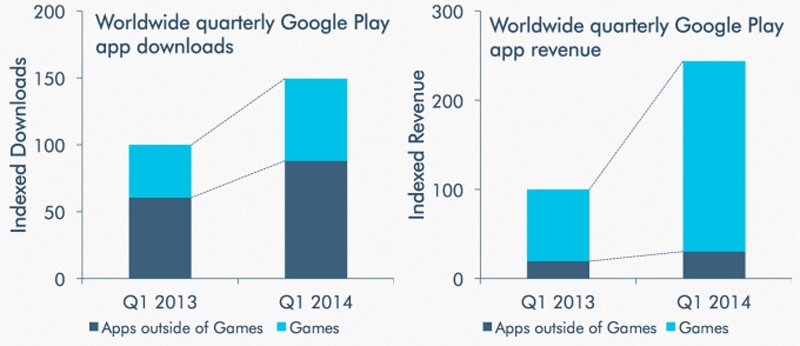 Games section continue to be the biggest cash cow for Google and the developers, accounting for 90 percent of the total revenue. A big part of that came from in-app purchases, a strategy that has turned out rather well for the developers. In fact, the "freemium" model brought home a staggering 98 percent of all revenue in May 2014. Revenue from Social and Communication category also grew significantly, while Tools and Communication categories particularly saw high growth in number of downloads.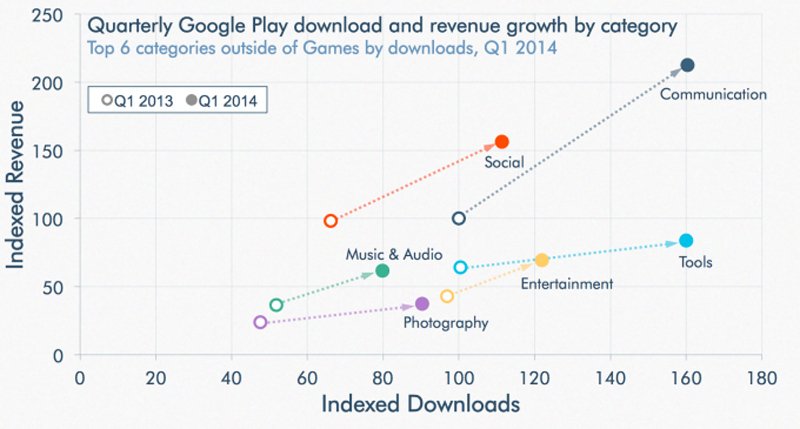 Regional breakdown shows that Japan leading the charts when it comes to revenue, while the US being numero uno in terms of absolute downloads. Other significant markets were South Korea, Germany, Brazil, Russia and India.
[Source]