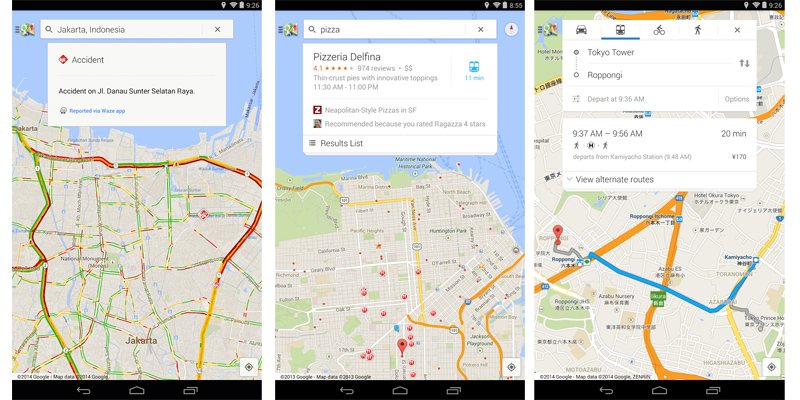 One of the best navigation maps just became a lot more better. Google has pushed out an update for Google Maps on Android, taking them to version 8.2. Here's what the team at Android Police was able to discover in the update:
Voice actions in navigation mode (ETA to destination, show traffic, etc.)
Bicycle directions show elevation, including elevation comparison for multiple routes
Your Places now appears in slide-out nav menu
Voice icon replaces the "person" in search bar that used to load Places
Uber card now shown in the car tab of navigation instead of just public transportation and walking
ETA no longer in bold type
The biking elevation feature is still in beta and is an extension of what was released for the web app some weeks back. It can be used to compare elevation of multiple routes and save yourself the time and effort. The other big feature is voice commands. The app will answer questions like, "how long until I reach?" or "how's the traffic?". Of course you can mute the feature. However, the voice commands are very specific at the moment and won't work unless you're not doing the exact phrasing. Perhaps, this should be improved in the future versions.
You can grab Google Maps on the Play Store here.