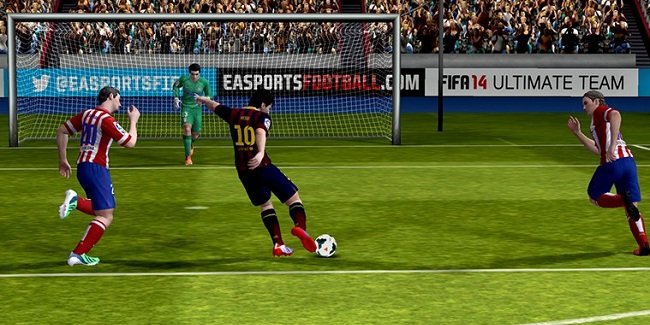 Football fans will be happy to know that the immensely popular FIFA 14 from Electronic Arts has landed on the Windows Store for PCs and tablets running on Windows 8 and Windows RT. What's more, the game is not only XBOX Live enabled, but also free to download.
The game is huge in the sense that it features 34 leagues, over 600 licensed teams, and more than 16,000 players. You can even listen to commentary in different languages including, English, Spanish, French, German or Italian. The game also allows you to build your own fantasy team by buying, selling and trading players using coins that you earn as the game progresses. It also offers classic modes like Manager and Kick Off , that can be purchased within the app.
The game is well over 1GB. Although, it shouldn't be confused with the FIFA 14 for PC, that offers a more immerse experience and isn't available on the Windows Store.
You can pick FIFA 14 for your Windows tablets and PCs here in the Windows Store.