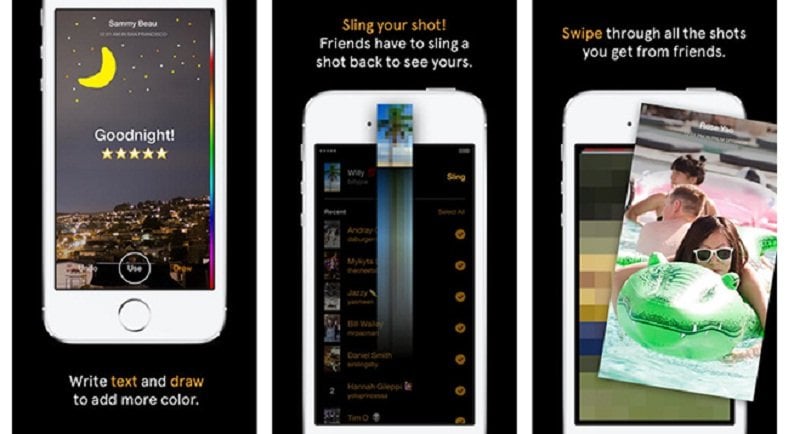 After its failed attempt to buy out Snapchat for $3 billion, Facebook went back to the drawing board and started working on its own version of the software. Well, it's done now and Slingshot, the competitor to Snapchat has gone live on Android and iOS. In essence, it's much like Snapchat, where the sent message or image gets deleted after being viewed by the person receiving it. Yet, Facebook's Creative Labs division has done a good job at not making a shameless clone.
Like Snapchat, Slingshot allows you to send images or text to your friends that gets deleted once viewed. you click a photo, add a caption and send it off to your friends. However, rather than just opening the new message and reading it, you'll have to 'Sling" something back to the sender first in order to see the message. Facebook hopes this will encourage people to send more messages back and forth (a strategy that can easily backfire). Also, unlike Snapchat, Slingshot allows you to send a message to all your friends with a simple press of a button.
You can find friends on Slingshot using either their numbers or your Facebook contact list. Opening the app fires up the camera that offers three options: Flash, Shoot and Selfie. Every time you send your friends a shot, a notification pops us telling about the new shots that have been unlocked. These shots appear in your news feed in full screen and disappear once viewed.
It remains to be seen how people react to the idea of having to send a shot before viewing one (imagine being able to read a text message only if you send something back first, without even reading the message). The app is free and can be picked on Android and iOS.