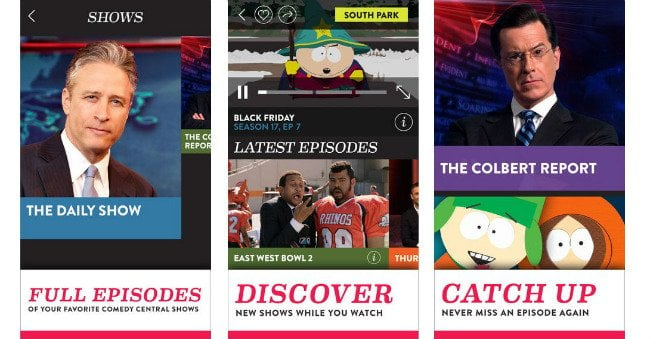 Comedy Central has brought more laughs to iOS users ,and not just on the April fools day. It has launched a centralized app for it's show, stocked with nearly 200 episodes and stand-up specials for streaming, and all for free. Previously, it had different apps for different shows.
The app features full seasons of such shows as The Daily Show with Jon Stewart, South Park, and The Colbert Report. To get access to these shows, you'll need to verify your subscription. However,there's other stuff to see that doesn't need any subscription. The full episodes will carry ads, but the load will be lower than on TV, with typically one ad per break in the Comedy Central app. Here's the feature log:
 Full episodes available next day
 Stand-up specials
 Archive selections, including every episode of Chappelle's Show
 Continue watching right where you left off
 Share the best clips with your friends
At launch, the following shows are available through the app:
The Daily Show with Jon Stewart*
The Colbert Report*
South Park*
@midnight*
Tosh.0
Workaholics
Key & Peele
Broad City
Kroll Show
Review
Inside Amy Schumer
Futurama
RENO 911!
Chappelle's Show
Original digital shorts*
Plus more shows added all the time
Note: Shows with * against their names require TV subscription.
The Comedy Central app does require iOS 7, but isn't launching with AirPlay support, which is in the pipeline for near future.
The free app is available for download here .