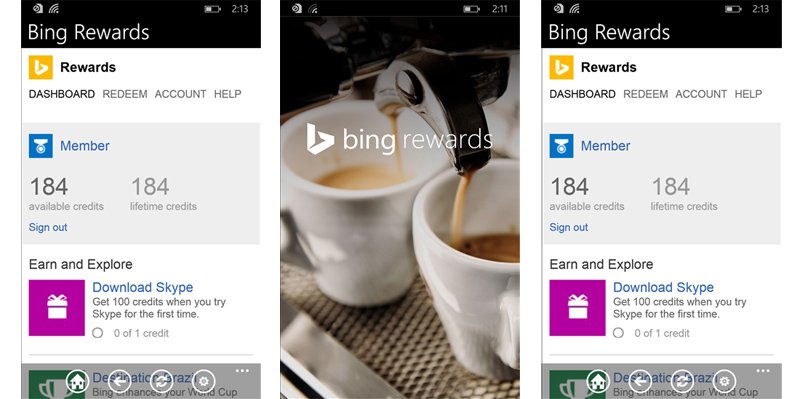 Although Bing rewards that credits you with for using Microsoft's own search engine over competitors (ahem, Google) has been built into Windows Phone 8.1's search app, there was no way to monitor your credits until now in a convenient manner. Today however, Microsoft released the Bing Rewards app for Windows Phone. Ironically, the app has been available on Android and iOS for over five months now.
The app offers similar features that are available on Android and iOS version and adds Live Tile support as a bonus feature. The tile shows users their earned credits without the need to open the app. These credits can be used against rewards from Amazon.com, Starbucks, Xbox, and many more. You can also choose to donate your credits to a local school or charity.
Bing Rewards app is only available in countries where Microsoft supports Bing Rewards (which is very limited). You can pick the app on Windows Phone Store for free.