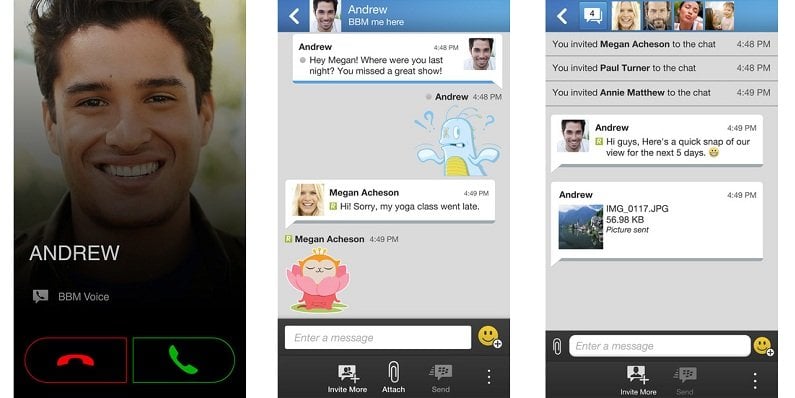 BlackBerry has pushed a fresh update to its app on iOS and Android, taking it to version 2.6 on both the versions. The update finally allows you to send stickers in group chats, which was also one of the most requested feature on the app.
Taking user feedback into consideration, the company has also improved its Timed Messages feature. A Timed Message can now last up to 60 seconds (depending on how long you wish to set the timer) and can be viewed multiple times before it disappears.
On iOS, the app gets a new design that fits with the overall design language of iOS8. Also, the app now supports the larger screens on iPhone 6 and iPhone 6 Plus. On Android, BBM now works well with Android 5.0 and adds a new landscape mode.
BlackBerry has said that the udpates should be available worldwide i the next 24 hours. Grab the app from the store links below.