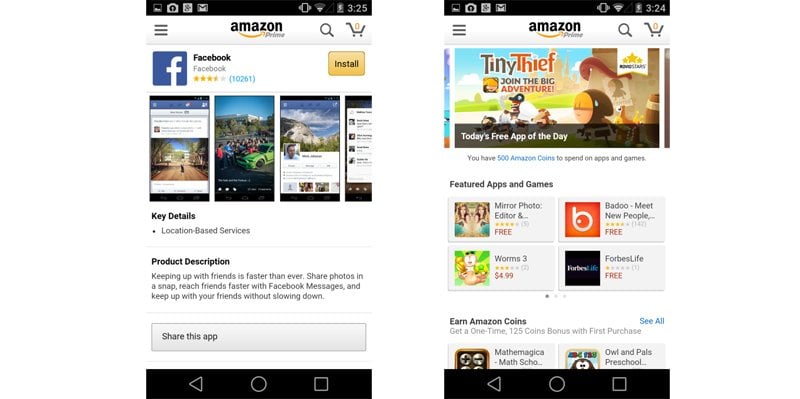 Don't worry, you'll still have access to the Amazon Appstore on your Android device, just not like you used to earlier. Amazon's recent update to its Android app adds a new "Apps & Games" section that replicates the content present in the Appstore app.
This obviously makes the Appstore app obsolete. This marks an important change for Amazon because while the Amazon app can be downloaded from the Play Store (at least for now), users add to sideload the Amazon Appstore app since it wasn't published in the Play Store.
You'll still have to change your Android device's security settings to allow downloads from unknown sources and install them. With the reach of Amazon app being far more than Appstore's, we're sure Amazon is going to be selling a lot more apps in the coming days. Surprisingly, this feature has been available since September 9th, just no one cares to talk about it before, including Amazon (except for a mention in the press release).
It remains to be seen what Google has to say about the rather smart move from Amazon. We just hope consumers will be able to buy apps from both the stores.
[Source: Techcrunch]