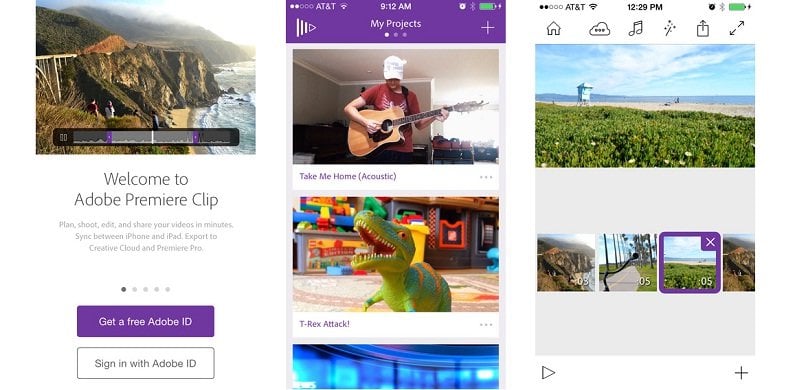 Adobe has released a new app by the name of Adobe Premiere Clip on the Apple App Store for iPhone and iPad. Premiere Clip is a video editor and is the mobile version of Premiere Pro, Adobe's video editing solution for desktop.
Features:
FAST, SIMPLE EDITING
Drag and drop clips and photos into the order you like, trim out the parts you don't want, and add visual polish with color filters, transitions, slo-mo effects, and more.
AWESOME AUDIO
Great audio makes a video look better. Adobe Premiere Clip introduces Smart Volume, which evens out audio levels across clips, and Auto Mix, which dynamically balances music you add and dialogue in the clip.
ADOBE PREMIERE PRO COMPATIBILITY
Because Premiere Clip is connected to Creative Cloud, you can rough out a video no matter where you are, and then take your project further with the industry-leading professional editing tools in Adobe Premiere Pro CC.
The app allows you to do the basic stuff like trim out parts, add slow motion effects, add audio and stitch clips together. It's not all that the desktop counterpart of the app is capable of, but then, you can't expect to do too much on a small screen either. The good news is that whatever progress you make on Premiere Clip gets uploaded to the cloud and can be picked up on the PC version of the app, where you have more tools at your disposal.