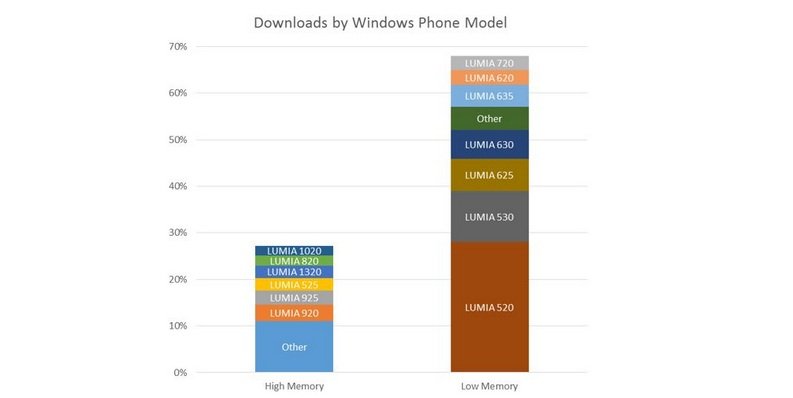 While we already new that most of the Windows Phone sales are driven by low end models (not like Microsoft has given us too many high end phones to begin with), it turns out, most of the app installations are also done on these device. Microsoft has revealed that 71 percent of the apps for Windows Phone are installed on devices with 512MB RAM or less.
Of these, Nokia Lumia 520 is still the star, commanding over a quarter of all downloads. It's followed by the recently announced Lumia 530. On the high end of the spectrum, Lumia 920 and Lumia 925 get the highest share among devices with 1GB RAM or more.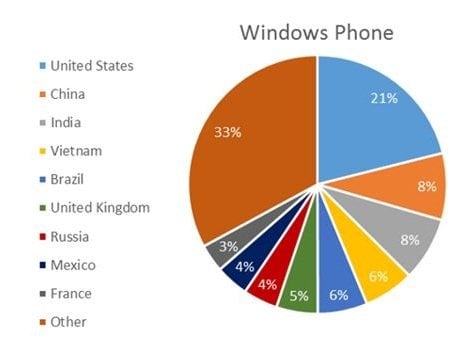 Games are the most popular category on Windows Phone, followed by Tools and Productivity. US by far is the biggest market for Windows Phone Store, followed by China and India.
As for revenue, advertising brings over half the revenue for Windows Phone developers, followed by in-app purchases. Also, the $9.99 in-app purchase price seems to bring in the highest revenue.
The report shows why developers need to add support for devices with 512MB RAM at launch. Of late it's been not just games, but other app categories as well, that have given low memory devices a skip.
[Source]