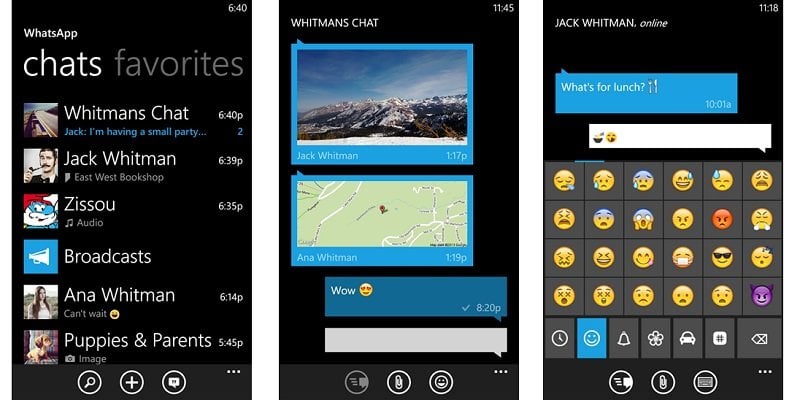 Windows Phone users who have been waiting for a WhatsApp update for what seems like ages should rejoice since version v2.11.586 is now live in the Windows Phone Store. As expected the update brings a handful of new features.
Changelog for v2.11.586:
– WhatsApp now opens faster
– Share Location: drop and drag pin lets you share a precise location
– You can now add captions to photos and videos
– Crop and rotate photos
– Added ability to archive chats and groups
The first thing you'll notice after the update is that the app opens much faster than before. Users with high resolution screen should also find smaller fonts which allow to show much more information on the screen than before. Then, the app now allows to add custom background to individual chats, as well as share custom locations (which can be useful in case you're planning to meet someone at some common location). You can also crop and rotate photos before sharing them with contacts and add captions to them. You'll be able to archive chats and group. Holding on someone's user name on the main menu now presents archive as an option. You will also be able to unarchive messages once they have been archived.
Wait, there's more. You can now mute groups for an year, similar to Android and iOS. Also viewing someone's profile page in the app now presents the option to text them. Let us know if you find anything else.