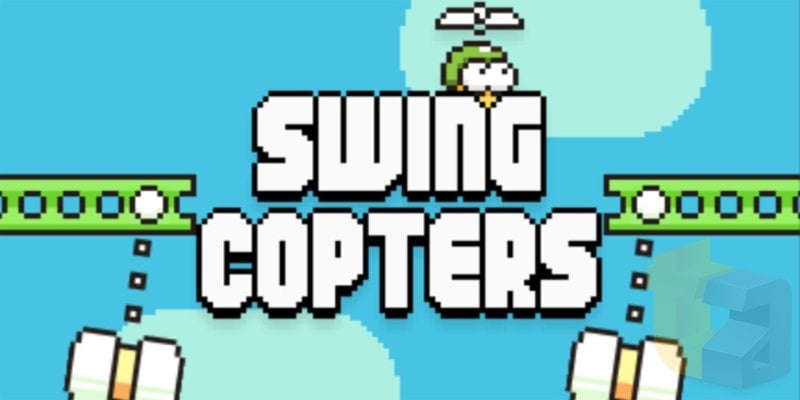 After the tremendous success of Flappy Bird, developer Dong Nguyen has released another game in the Android Play Store and Apple App Store named Swing Copters. Like Flappy Bird, the game relies on its difficulty to keep players engaged. In fact, the gameplayis even more difficult than what we were used to seeing on Flappy Bird.
Swing Copter has players guide a bird vertically upwards instead of the horizontal forward motion in Flappy Bird. To make things worse, the obstacles (which seem to be like hammers) in this one are oscillating, making them all the more difficult to dodge. Tapping on the screen changes the direction of the character.
Swing Copters is available in the Play Store and App Store. It comes with ads, but users have the option to spend a dollar and get rid of them. You can grab the game at the links below.