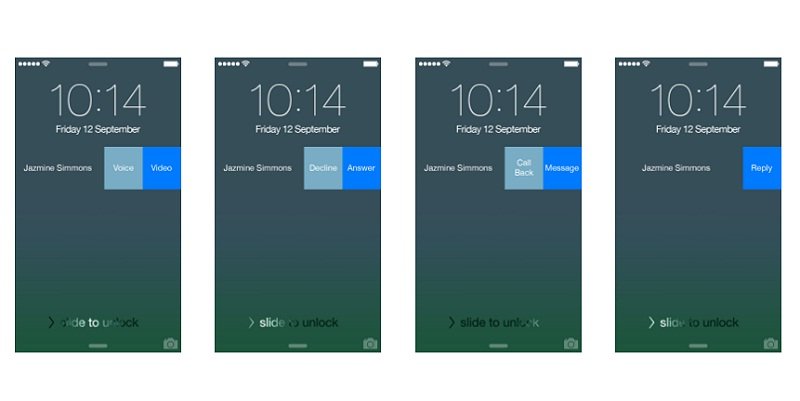 Microsoft has pushed an update for Skype on iOS, taking it to version 5.5 on the platform. The biggest addition with the latest update is that of interactive notifications. Interactive notifications enable you to respond directly through the notification center or the lock screen. For instance, you can now answer voice and videos calls as well as jump to text conversations from the lock screen and notification center.
A simple swipe to the left on a notification in the lock screen will open up these options. On the notification center, swiping to the the bottom brings up the same options. You can even choose to answer incoming calls through voice or video from the two locations.
The Skype team plans to add several more features that take advantage of enhanced capabilities of iOS 8 in the coming days. Meanwhile, you can grab Skype for iOS 7 and above from the App Store.
[Source]