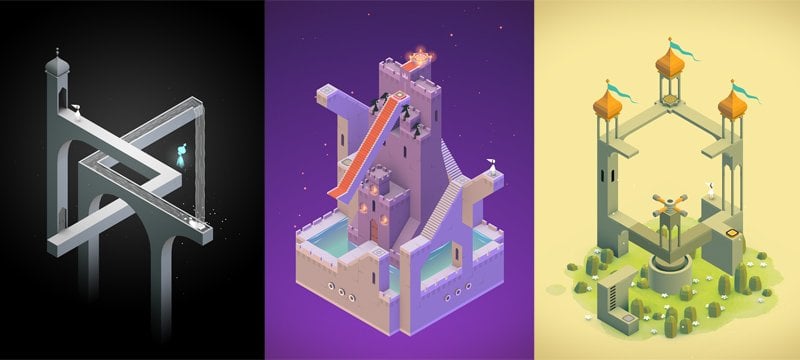 For a $3.99 game, Monument Valley has become an extremely popular game on iOS, clocking in over half a million downloads in over a month. The good news is that the game is also now available on the Play Store for the same price.
Monument Valley is a puzzle adventure. The aim of the game is to guide princess Ida through a world with an architecture of impossible geometry by managing camera angles to create paths that are optical illusions. The game is presented in isometric view and features multiple levels, each with a different central mechanic. You move the princess by moving platforms and pillar animals, and creating bridges.
The game has been well received even by the critics. For four bucks you get the entire package, without any in-app purchases. You can grab the app on Play Store here, or can scan the QR below.