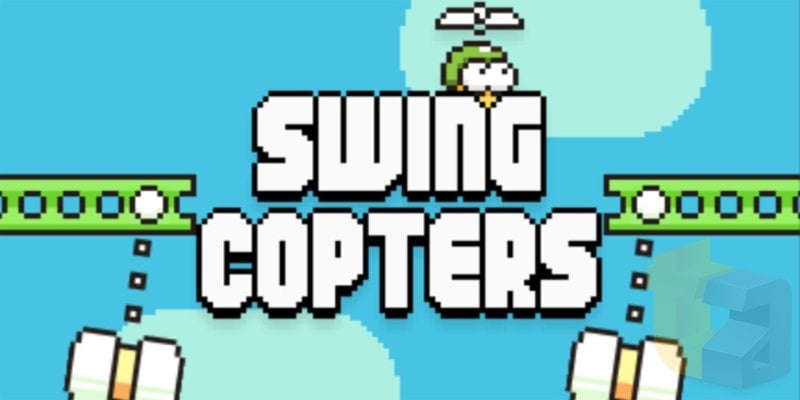 It's been quite some time since Flappy Bird was pulled from Android and iOS stores, but all that fame and buzz that it created still lives to this day. Although it seems like Flappy Birds won't be returning anytime soon, it's successor should step in its stead.
Flappy Bird developer Dong Nguyen will soon be launching Swing Copters. The game seems to draw inspiration from Flappy Birds and looks and feels quite similar. The major difference between the two being that instead of guiding your bird forward horizontally, you'll be tasked with taking your bird (or copter) upwards avoiding all the obstacles in between. Oh, and the obstacles this time will also be in swinging motion, making it all the more difficult.
Swing Copters will be released on August 21st. This time Nguyen will be releasing two versions of the app — one that will come with ads and cost nothing, and second without ads that will be priced at $0.99. Meanwhile, you can checkout the gameplay in the video below.
[Source]