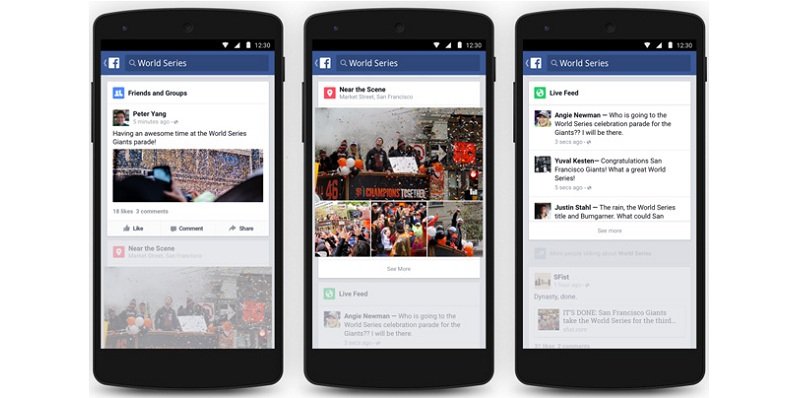 If you notice, there's a trending section to the right of the News Feed when you access Facebook through a web browser. This section had been absent from Facebook's mobile apps until now, but a recent addition has changed that.
Facebook has announced on its Newsroom blog that its rolling out the Trending section to its Android app in the US. Tapping on Trending will show conversations organized in up to five different sections:
Articles shows you how news organizations are covering the story.
In the Story shows you posts from people who are part of the story.
Friends and Groups shows you what people in your network are saying.
Near the Scene shows you posts from people near where the story is unfolding.
Live Feed shows you a real-time stream of reactions from people around the world.
The new section will enable users to find relevant content around a topic more easily (if people use Facebook for that). The content will be updated in real time which can be seen as a move to take on rival Twitter.
The feature is available on Android and that too only in the US for now. It should be rolled out to iOS and other countries soon.
[Source]