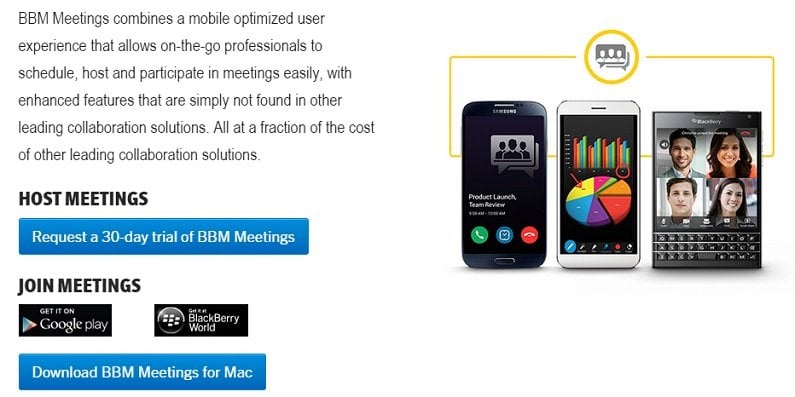 While the BlackBerry hardware is fast moving out of the corporate game, the company has bigger plans for its software. The Canadian maker has released BBM Conversations on Android, BB10, OS X and Windows (not Windows Store). An iOS version of the app will be released shortly.
BBM Meetings allow you to participate in a conference call with up to 25 people at a time. A simple press of a button on the app can convert a chat or a voice call into a live meeting. The app also supports HD Voice and screen sharing. Another useful feature is that it doesn't require PIN number or unique ID for connecting to a conference call. Simply answer the call like any other call and you'll find yourself connected to the conference. You can set up a meeting using your phone and invite attendees from your address book using email or BBM. You can also dial in from a phone call, as well as mute line, remove members and do much more.
BBM Meetings costs $12.50 a month per host. The company is offering a 30 day trial period. Hit the store link to know more.
[Source]