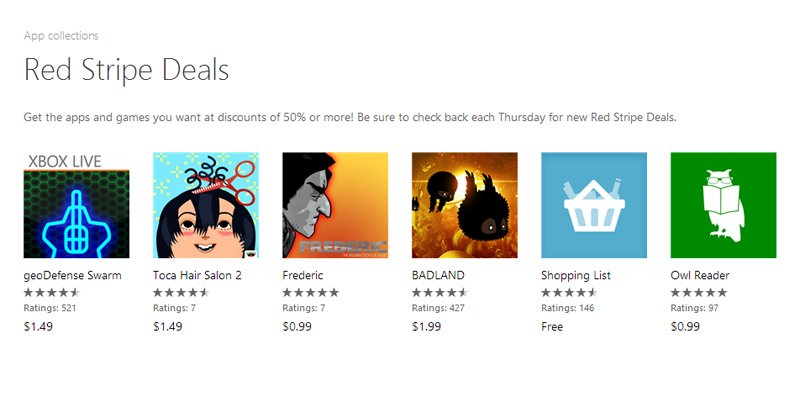 Like every week, Microsoft has discounted six apps on the Windows Phone Store by 50 percent or more. Here;s the list for this week
Fly and survive through the award-winning action adventure BADLAND. More than 15 MILLION players and counting!
Go on an unforgettable journey around the world with the world's greatest composer, Frederic Chopin.
In this kid-friendly, super-creative app, you get to run your very own hair salon, with six fun characters to choose from. Cut, colour and style any way you want, using lots of different tools.
geoDefense Swarm takes all the dizzying vectorized visuals, vexing challenges and highly kinetic addictive gameplay from the original, and changes the equation – instead of defeating creeps along a pre-defined path, geoDefense Swarm challenges you to use your creativity, building mazes for the creeps to navigate across obstacle-laden open levels.
The simplest and most beautiful grocery list app in entire market.
Owl Reader is a feature-rich client and offline reader for Pocket (Read It Later). It allows you to connect to your Pocket account, browse the list of articles you have stored there, and read the articles in a comfortable mobile view directly on your phone.